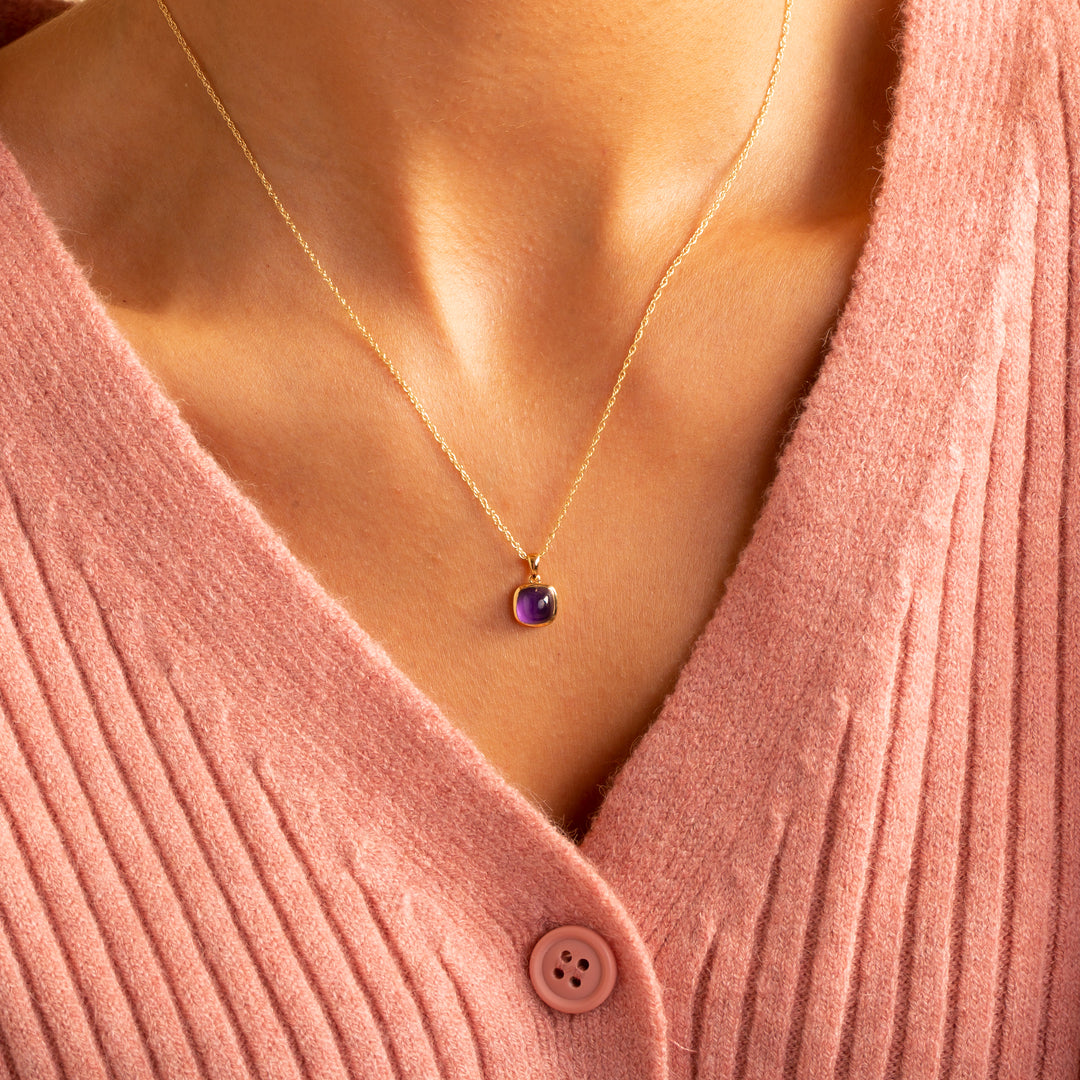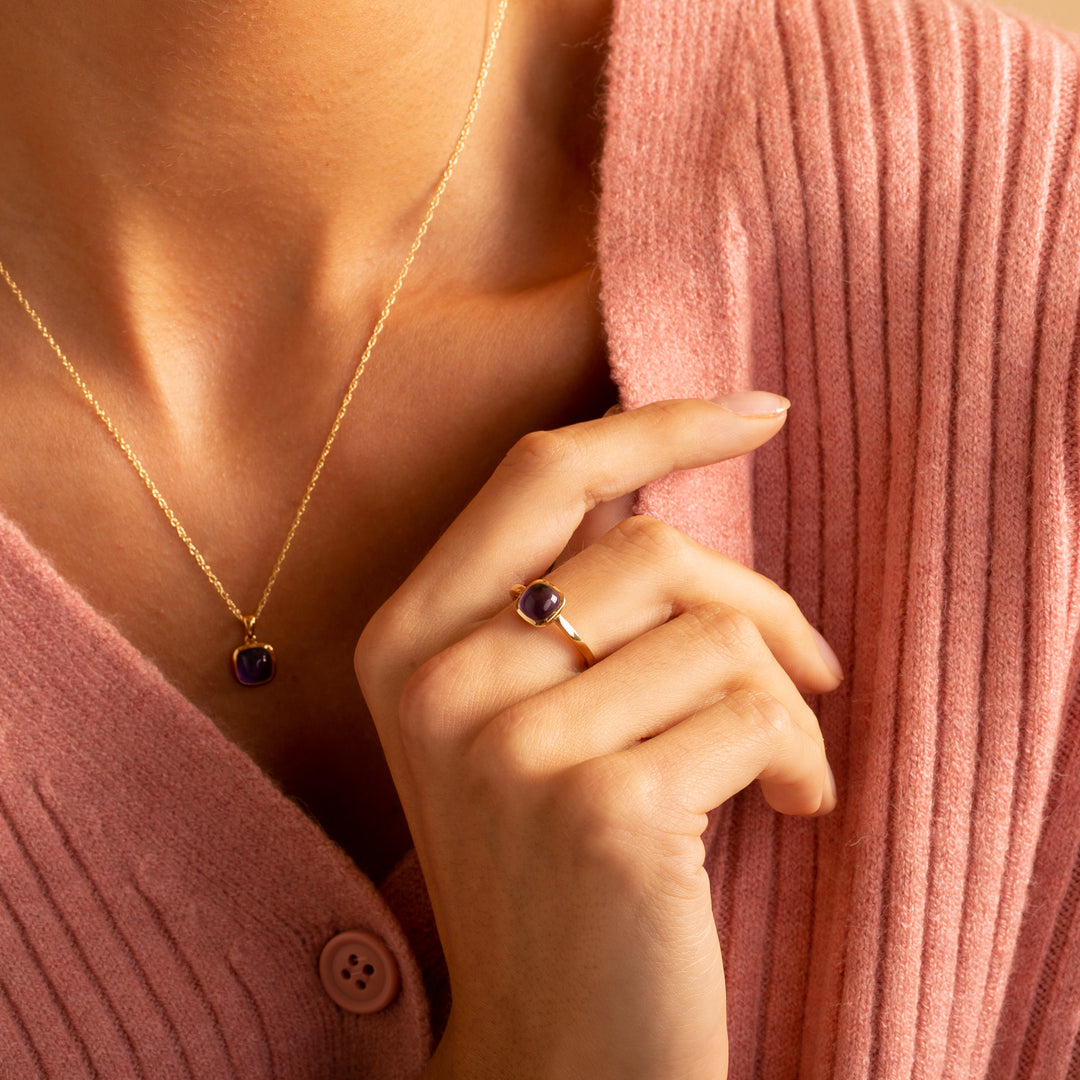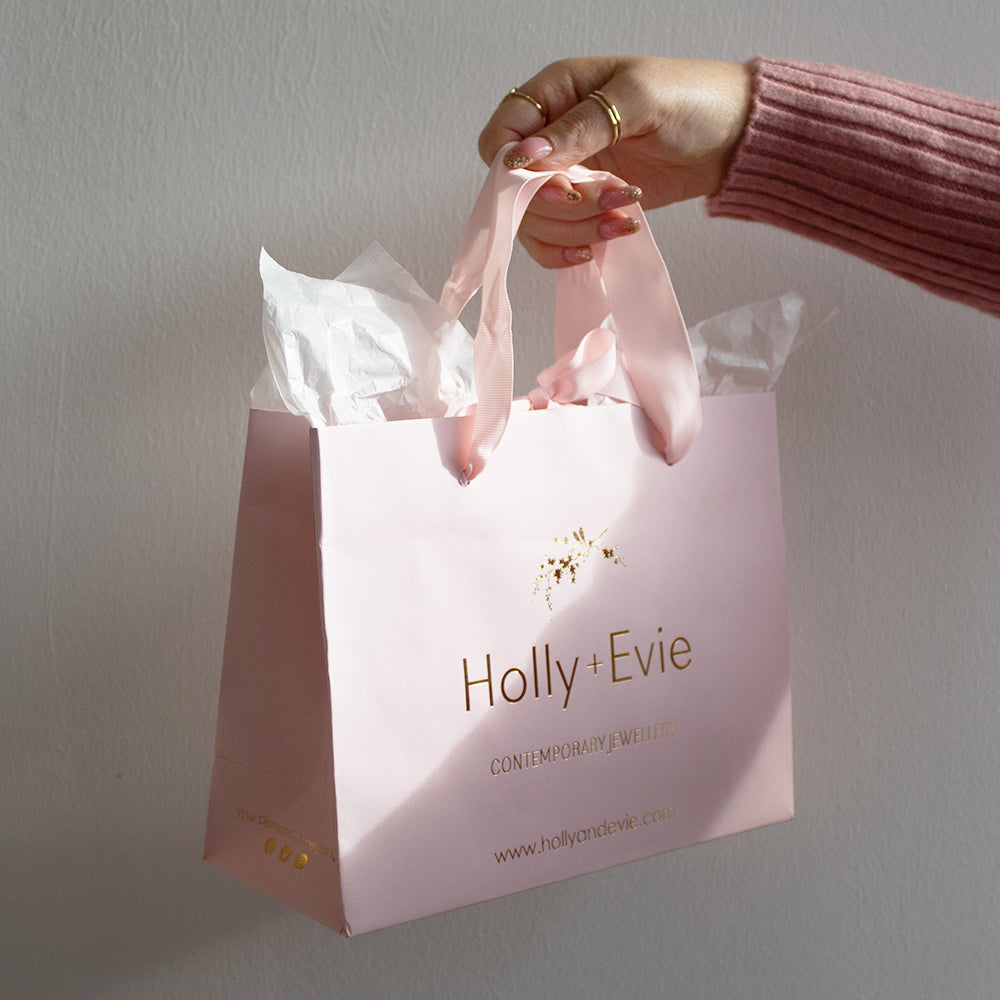 Material - 9 carat yellow gold
Size - 7mm x 7mm
Stone - Amethyst
A smooth cabochon cut amethyst on a 9 carat gold setting.
This rounded square pendant has a modern feel that would enhance any look.
Amethyst is the birthstone for people born in February and would make a thoughtful gift for a friend.